Kontakt os for at høre hvad vi kan gøre for jer
Vi skræddersyer gerne et arrangement til jer - in both Danish and English.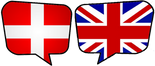 Contact us if you are interested in knowing more about BlindMADness and what we can do for you.
We can do our events in both Danish and English.
Adresse:
BlindMADness
Skovtoften 43
8550 Ryomgård
Email: s@blindmadness.dk
Telefon:: (+45) 27 28 85 45
Vi har samarbejde med
Kysthotellet ved Grenaa strand.
Kystvej 26, 8500 Grenaa.
Hvor vi her kan lave vores arrangement for jer.
... men vi kan også afholde arrangementet hos jer, eller på det kursussted I opholder jer på.
(Sorry, our webpage is currently only in Danish)